We believe that moving should be a simple, easy, and stress-free experience.
Paul's Moving and Labour Service takes pride in every move and our 300+ positive customer reviews reflect that.
Moving Company in Abbotsford, BC
A family-owned and operated Fraser Valley business, we provide local and long-distance moving solutions throughout British Columbia as well as Canada-wide. We are capable of handling small and large jobs, as well as commercial and specialty moves.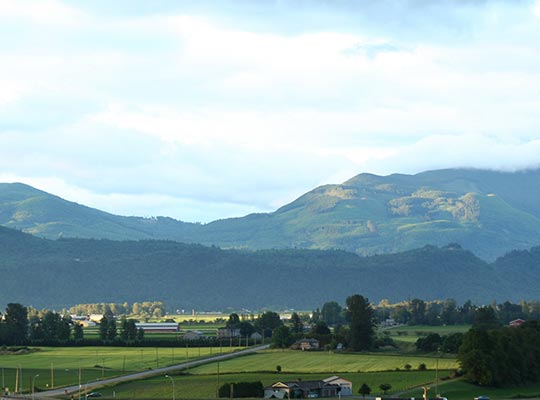 Budget Movers
We understand the worry that moving expenses can cause and offer various rate options suitable for every situation. We will discuss your options, assess your move, and provide you with a full quote for our services before we get started.
Contact us today at either location: Chilliwack (604) 792-5901; Abbotsford (604) 851-5901; or Toll-Free at (888)-50-PAULS (72857); to discuss the best rate for you.
Large Object Relocation
Yes! We can help move large and heavy objects. Whether your needs are residential or commercial, we can help you move furniture and other large and heavy objects from one room to another or from one province to another.
Long-Distance Moving
We do offer Canada-wide long-distance services to many locations. Give us a quick call or send us an email to see if our services are right for you. We will provide a quote for any long-distance move.
Packing
We are more than just a moving company we also offer expert packing and labour services.
If you want to handle your own packing, we can sell you the packing materials that you need such as bed bags, tape, packing paper. We also rent or sell many types of boxes, wardrobe boxes, picture boxes, and dish boxes.
Better yet, let us handle packing for you. We have all the equipment, supplies, and experience needed to pack up your entire household.
Loading and Unloading
Our experience in dealing with the loading and unloading process, whether in or out of an apartment building or navigating a tight driveway with ease, should give you the confidence that any move will go smoothly. To further add to your peace of mind, we are licensed and insured to protect your goods during the entire process.
Storage
We are happy to help you pack and move your belongings to and from storage facilities.
Points of Interest & Activities in Abbotsford, BC
Abbotsford, BC, is one of the gems of the Fraser Valley with a wealth of nearby parks and amenities. As Abbotsford is within driving distance of both Vancouver and the Rocky Mountains it is well situated to offer the best of city and mountain living.
Just a few of the best features of Abbotsford, BC are described below.
Mennonite Heritage Museum
The history of Mennonites, a religious group that settled in the region during the 1600s, is preserved by the Mennonite Heritage Museum.
When visiting the museum, you can expect to learn about the story of the Mennonites spanning the last 500 years.
For those of you uninterested in history, the Museum also hosts a popular Christmas Market and Christmas music series.
Field House Brewing Co
Not to be missed for foodies, is a trip to Field House Brewing.
A visit to Field House Brewing will feel like hanging out in the comfort of your own backyard, except with the huge bonus of Field House's unique craft beers and seasonal menu sourced from local farms.
Golden Ears Provincial Park
Whether you are a day tripper or a serious outdoor enthusiast, Golden Ears Provincial Park has walking and hiking trails that are suitable for you.
Golden Ears is one of the largest parks in British Columbia and offers many outdoor recreation opportunities.
A walk around Alouette Lake, the large lake located near the center of the park, is a great outdoor activity during most seasons of the year. There is also a large picnic area on the edge of the lake that is suitable for family gatherings or group events.
The Park also offers camping, swimming, canoeing, fishing, and cycling.
Castle Fun Park
Almost everyone who grew up in the Lower Mainland has fond memories of going to Castle Fun Park for birthday parties or a day of family fun.
Castle Fun Park is a large family amusement park that literally looks like a castle. Easily accessible from Highway 1, the amusement park sits on the eastern edge of Abbotsford, BC.
The themed indoor and outdoor mini-golf courses are the best in the Fraser Valley. In addition to mini-golf, Castle Fun Park offers an arcade, batting cages, bumper cars, and go-karts. If you get hungry while playing, snacks and drinks are also available.
Westminster Abbey
Driving along, north of the Fraser River near Mission, BC, you may glimpse a mysterious structure high on a mountain top. No, this is not a figment of your imagination, this is Westminster Abbey.
An active Benedictine Monastery founded in 1939, the Westminster Abbey is said to be a place of peace and quiet where one can get in touch with God.
The Abbey Church, as well as the Abbey's gardens and paths, are open for visitors regardless of their religious beliefs. Because this is an active monastery, you may want to visit the Abbey's website to read their visiting guidelines before making your way there.
Hayward Lake
When describing the natural lifestyle that makes the Fraser Valley so desirable, Hayward Lake is the type of place that deserves a mention. The mountain air at Hayward Lake is scented with the fresh pine needles that blanket the paths and a stroll around Hayward Lake is an excellent way to connect with nature.
A favorite of locals, Hayward Lake offers trails, fishing, canoeing, and swimming in designated areas.
In addition to the lake, the Powerhouse at the Stave Falls Visitor Centre located at the nearby Stave Lake Dam is a fun and educational day trip for the family.
Do you need the help of a professional, inexpensive moving company in Abbotsford, BC?
Moving does not need to be a stressful experience. Working with a professional and inexpensive moving company can make moving much easier. Let the professional local and long-distance movers of Paul's Moving and Labour Service take the stress (and the couch) off your shoulders by letting us help you with your next move.
Moving Company FAQs
You have moving questions; we have moving answers. If you do not find the answer to your question here, please contact us directly! We will be happy to address any questions or concerns you may have.
How much does it cost to hire a moving company?
As we handle all different types of moves, we want to make sure we have the payment option that is right for every move. For this reason, we offer three different rate choices:
pay by overall final weight.
pay by the hour; or
pay a guaranteed flat rate.
We will discuss your options, assess your move, and provide you with a full quote for our services before we get started. Contact us today at either location: Chilliwack (604) 792-5901; Abbotsford (604) 851-5901; or Toll-Free at (888)-50-PAULS (72857); to discuss the best rate for you.
Can you move my piano, or my large safe?
Yes! Our local movers specialize in moving pianos and can move or relocate safes, kitchen equipment, or any other heavy items.
Can you provide moving supplies?
Yes! We sell bed bags, tape, and packing paper. We also sell or rent boxes, wardrobe boxes, picture boxes, dish boxes, and any other moving supplies you may need. Better yet, if you like, we can arrange to come and pack up your home for you! As a part of our service, two wardrobe boxes are included (along with necessary pads, tape, and shrink wrap) to help wrap and prepare your furniture to be ready for moving day