We get it. You have got boxes and heavy furniture to move, but a limited budget to work with. Paul's Moving and Labour Service excels at getting jobs done on time, at a reasonable price, and with your many belongings and mementos well cared for. Whether you are looking to move local or need to go long distance, we will be there for you and your family.You do not have to take our word for it, either. Check out some of our many hundreds of happy customer reviews! Our past customers can attest to our top-notch service. And we are confident you will become our next happy client!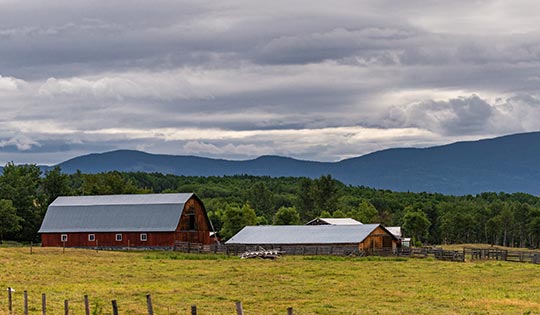 Moving Company in Prince George, BC
Prince George is called the Northern Capital for a reason. A beautiful, rustic city that gleams under the starlight and basks in fresh air. However, there are not as many reliable, dependable, and affordable moving companies as the community needs. Fortunately, you can rely on Paul's Moving and Labour Service to provide the experience you deserve.
We are a family owned business and we work hard to be part of our community. That means being good neighbors, and yes, excellent local movers. We know the streets, weather conditions, and potential hazards around Prince George, so you can expect prompt, hassle free service no matter the season.
Whether you are moving into Prince George, or leaving, we can move your furniture, clothing, appliances, tables, pianos, personal belongings, and more.
Budget Movers
Moving to a new house can be expensive. Especially if you have a lot to haul or a long-distance to cover. Compared to a budget mover, many moving companies charge exorbitant rates even though they do not offer any better services or use better equipment.
Yet despite our exceptional reputation, highly trained staff, and excellent equipment, we still offer affordable mover rates. Do not pay more for less. Pay less for more with Paul's Moving and Labour Service.
Large Object Relocation
Need a piano, large piece of furniture, heavy safe, or any other large object relocated? We got your back! We can move objects big and small and will ensure that your property is protected the entire time. Whether we are moving a piano, a china cabinet, or a box full of dishes, we will take care of your property.
Long-Distance Moving
Got a long move ahead of you? Do not sweat it! We are with you for the long haul. We can move your goods long distances while still offering affordable rates. And you can rest easy knowing we have secured your property and will maintain a tight schedule.
Packing
The packing process is one of the most important steps in the move. Some movers rush through packing, wanting to get the job done as quickly as possible. This can result in damage to your goods. We believe in doing the moving job right, and that means ensuring everything is packed, wrapped, and well-protected. Our long-distance movers take their job seriously and never cut corners.
We can also provide affordable packaging supplies!
Loading and Unloading
Whether you need to move antique pianos, bedding, mattresses, appliances, or anything else, we will take care both while unloading and loading. We will also make sure your goods are properly stored inside our moving trucks. And when we reach your new home, we will unload everything and make sure we get it to the right spot.
Storage
Got too much stuff to fit into your new house? People often downside when they realize they do not need the extra space. Unfortunately, some of your stuff simply may not fit in your new home. Paul's Moving and Labour Service can provide safe and secure storage. We can also move your stuff, including pianos, appliances, TVs, audio equipment, and more, to a storage facility of your choice.
Points of Interest & Activities in Prince George, BC
Prince George, BC is a beautiful town set in a stunning landscape. Whether you are just moving into town for the first time or have grown up in the area your whole life, make sure you check out these points of interest in and around Prince George!
Lheidli T'enneh Memorial Park
This riverside park is a favored spot for locals and visitors alike. Located conveniently in the middle of town, you can go for leisurely strolls along the river and catch some sun. Make sure you check out the Lheidli T'enneh Memorial Park Pavilion.
Northern Lights Estate Winery
Did you know Prince George is home to a winery? Northern Lights Estate Winery is located on the scenic Nechako River. Whether you are looking for a bite to eat or to share wine with your significant other, the winery is just what you are looking for.
Cottonwood Island Nature Park
Yet another beautiful waterside park, Cottonwood Island offers the perfect get away. Enjoy a hike, have a picnic, and get back to nature.
Prince George Railway Museum
The railway played a major role in Prince George's history. And you can learn all about it at the Prince George Railway Museum.
Pruden Lake Provincial Park
This lakeside park offers a peaceful retreat, beautiful scenery, and natural wonders. Pets welcome!
Huble Homestead Historic Site
Check out this rustic homestead and learn how some of the early settlers of Prince George lived.

Do you need the help of a professional, inexpensive moving company in Prince George, BC?
If the answer is yes, your search is over. We are a leading professional moving company located in Prince George and we offer affordable rates. Get in touch and we will get you moving. And remember, while we offer affordable services, we always focus on providing professional, quality service.
Moving Company FAQs
At Paul's Moving and Labour Service, we want to make sure that our customers have all the information before they sign with us. Some of the most common questions that we hear in North Okanagan, BC include:
How much does it cost to hire a moving company?
Costs vary from company to company. With Paul's Moving and Labour Service, you can count on a fair rate and expert services. Every move is different, so please contact us so that we can provide you with an estimate.
Can you move my piano, or my large safe?
Yes, and yes! We move objects big and small, including pianos and large safes. In fact, we specialize in large object moving and are arguably the best in town. We will make sure your piano or safe is well protected throughout the move.
Can you provide moving supplies?
Of course! We use only the best boxes, packing tape, bubble wrap, and more. And we offer all our moving supplies at an affordable rate!
Have any more questions? Make sure you get in touch with Paul's Moving and Labour Service in Prince George. We will be happy to provide information.