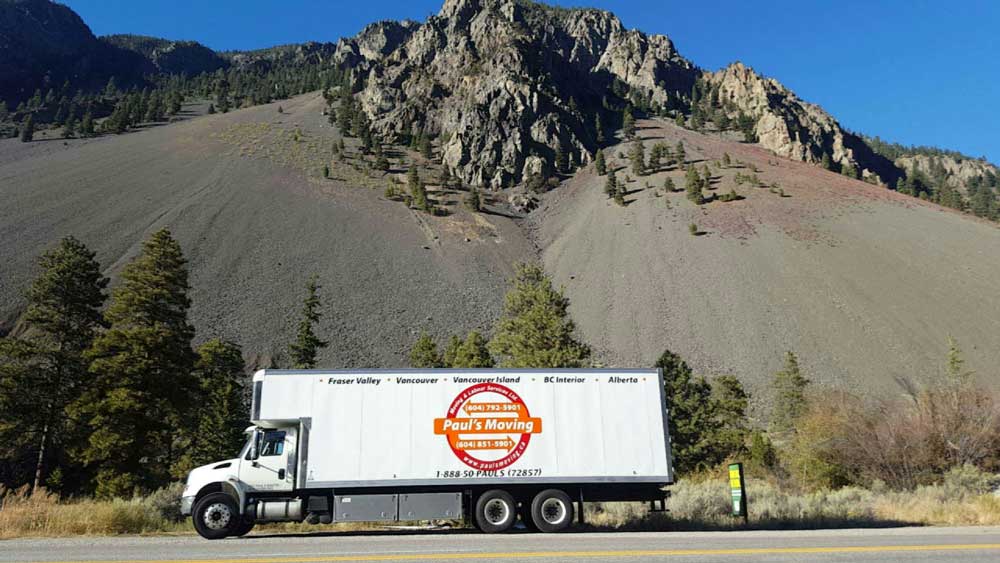 Being a family owned and operated local business doesn't limit Paul's Moving and Labour Service's ability to handle long distance moving from Abbotsford, BC. We'll help you relocate, whether you're staying within British Columbia or headed to Alberta, Saskatchewan, Ontario or the Northern Territories, and we'll make sure your belongings are moved safely under the watchful eye of our experienced and courteous team of long-distance movers to Chilliwack, Atchelitz, Abbotsford, Prince George, or Langley, BC.
Because we know that one of the biggest hurdles in the moving process is its cost, our heavy-equipment movers are pleased to offer three different options for determining the cost of your long distance move. We leave the final choice entirely up to you: pay by the overall final weight of your belongings, pay by the hour, or pay a guaranteed flat rate. By providing a thorough in-home assessment prior to your move, we'll be able to provide an all-encompassing, accurate quote on our moving services. Our range of long-distance moving services includes:
Packing: Rather than deal with the hassle of packing your belongings, why not let us help? We have the equipment, supplies and experience necessary to securely pack all of your household items.
Loading and unloading: Loading a truck for safe transport, efficient use of space and safe unloading can be more complicated than meets the eye. Our heavy-equipment movers will ensure your belongings are safely stowed to minimize the risk of damage in transit and make unloading a breeze.
Driving: As full-service long-distance movers from Abbotsford, BC, we'll make sure your possessions make it safely from point A to point B and save you the stress of maneuvering an unfamiliar vehicle in a new place
When you're ready to begin planning the process of making a long distance move, contact us at Paul's Moving and Labour Service at 604-792-5901, or come see us to learn more about your options and see what our team of experienced local and long-distance movers can do to make your move as hassle-free as possible.