Moving is an exciting, yet overwhelming and stressful experience and moving day will be here before you know it. The secret to having a successful, smooth move is early preparations. Taking the time to plan and get organized, will allow you to worry less when the big day arrives. One of the most important things to keep in mind is that preparing to move does not start with simply packing a few boxes, the first and most important step is knowing that there is help available. Moving companies are experienced in everything from packing to unloading. Here are a few things to consider when looking for a moving company.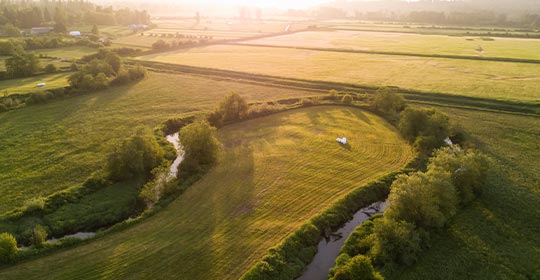 Moving Company in Langley, BC
Moving companies vary greatly in the services they offer and the costs. Moving your family to a new home can be stressful, but choosing the right moving company in Langley, BC can help make the process less stressful. When searching for a good moving company, some of the qualities to look for include: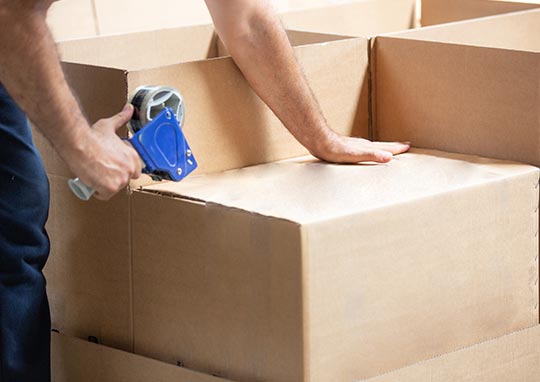 Good customer service: All the moving company representatives should have the knowledge and skill to answer all your questions and they must respond promptly and respectfully.
Estimate the costs: A reliable moving company in Langley, BC should be ready to provide you with an estimate for all services requested and provide you with the amount of money you'll need to pay before rendering services. This will help you avoid any surprise fees or hidden charges.
Equipment and skilled workers: The right moving company will have the equipment necessary for proper packing, transporting, and loading and unloading your possessions.
Budget Movers
Simply because a moving company is known as budget local and long-distance movers in Langley, BC does not necessarily mean that the services will be under par. Budget movers provide their clients with an excellent experience and you should not settle for anything less. Budget movers, such as Paul's Moving and Labour Service offers affordable pricing, packaging supplies, properly maintained vehicles and highly trained and skilled workers. We provide a loading and unloading process that is thorough and detailed and we provide a wide range of services, including commercial, residential, and long-distance moves. Whether it is one item or an entire house, our local movers take pride in serving their clients with quality services, at a budget cost.
Large Object Relocation
One of the most important elements of a good moving company is that they recognize the fact that every moving scenario is different and unique. Every relocation situation has its own specific requirements, including large object relocation. Moving one large object may not seem like that big of a deal, but many situations, such as items that large and uniquely shaped or items that are large and expensive may present a problem for someone who is attempting to move the item with their own vehicle. Hiring a moving company for large object relocation means you do not have to risk your safety when attempting to move the object. Professional movers have the experience, training, equipment, and skills to safely load, transport, and unload the object for you.
Long-Distance Moving
A local move is stressful enough, but long-distance moving can take your stress to a whole new level. Whether you are relocating simply for a change of scenery or for work, the experience of long-distance moving should be as organized and stress-free as possible. An experienced moving company will have the organization skills, the equipment, and the time to ensure all your belongings arrive in your new location safely and efficiently. Most long-distance moving companies can transport all your belongings, so all you will need to do is say goodbye to your old place and hello to your new place.
Packing
Packing is one of the most time-consuming and frustrating parts of moving, but it does not have to be. Full service, budget movers have trained packers that will pack up your entire house for you. Experienced packers can get all your belongings safely boxed up in much less time than it would take you, including securely packing up all your valuable and fragile items, such as glass and valuable artwork. Not only can experienced packers ensure your household is boxed up and ready to go, but they can also supply all the packing materials and supplies. Relying on professional packers to do the work for you means there is no need for you to drive all over town gathering boxes, paper, bubble wrap and tape. Full-service movers can supply everything required for an efficient move, including the shipping supplies, such as additional padding and furniture blankets.
Loading and Unloading
Is your back already aching at just the thought of loading and unloading your entire household? One of the best benefits of hiring a full-service moving company is that you can leave the heavy lifting to pros. After they have packed up your home, a full-service moving company will safely load everything onto the truck, including all the appliances that are going to the new place. Getting everything off the truck and in its proper place in the new place is an overwhelming and tiring task, but when you enlist the help of full service movers, when you arrive at the new place, the movers will unload the truck as well.
Storage
If moving also involves the need for storage services, full service moving companies can help with this as well. There are several different reasons why you may need storage services as part of your move. For instance, if you are downsizing, moving abroad, or moving long-distance. When searching for a storage facility, the best option is often one that is connected to the moving company you have hired to help with your move. When preparing to put some or all your belongings in storage, you may want to consider the packing services offered by a professional moving company. As experienced packers, they will have the experience in packing items to withstand being in storage for lengthy periods of time and a full service moving company can also transport your belongings to the storage facility and properly place them in the storage unit.
The movers will take care of everything!
Moving can leave you with massive amounts of cardboard boxes and packing materials that need to be recycled or disposed of. The good news is when you utilize the services of a full service, budget moving company, once your belongings have been safely delivered to your new home and the unpacking is done, the movers will make sure everything gets properly disposed of. Contact us today!